LISTEN: Miley Cyrus releases new single 'Wrecking Ball'
JUST ADDED: 5 Seconds of Summer will be rocking the stage at this year's iHeartRadio Music Festival Village in Las Vegas! The band sat down with Ryan Seacrest to break the news. Click here to buy your tickets now, before they sell out!
Listen to Miley Cyrus on iHeartRadio
Miley Cyrus has released a new single called "Wrecking Ball." The power ballad dropped late Saturday, the night before her performance at the MTV Video Music Awards.

It's the second single off Miley's forthcoming album Bangerz, following her summer party anthem "We Can't Stop."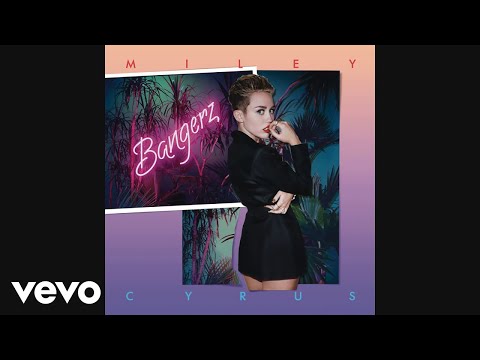 The singer took to Twitter on Sunday to announce that the new album is now available for pre-order on iTunes.
Pre-Order BANGERZ and get #WreckingBall #deluxe http://t.co/SFJRRiSWMj Spread the word!

— Miley Ray Cyrus (@MileyCyrus) August 25, 2013She also unveiled its cover art, a neon-colored 80s inspired photo of her posing in front of some palm trees. "Wrecking Ball" hit number one on iTunes charts hours before her much-anticipated MTV performance, and the album reached the top ten already in its pre-sale. Bangerz is out in full on October 8th.